Welcome!
Home of Good Hope is situated in the township Katutura in Windhoek, Namibia. It is a soupkitchen for poor vulnerable children, streetchildren and orphans. Home of Good Hope was established in 2007 by the namibian woman, Monica Imanga, and a canadian nurse, Eileen Green. The project is a tribute to Monica's 16 year old daughter who died of Aids. Every week more than 380 children come to Home of Good Hope. With the help of fundings from Canada, Sweden and Holland Monica provides two daily meals Monday - Friday.
For many of these children this meal is their only source of nutrition and makes it crucial for survival. Malnutrition and vitamin deficiencies are a fact.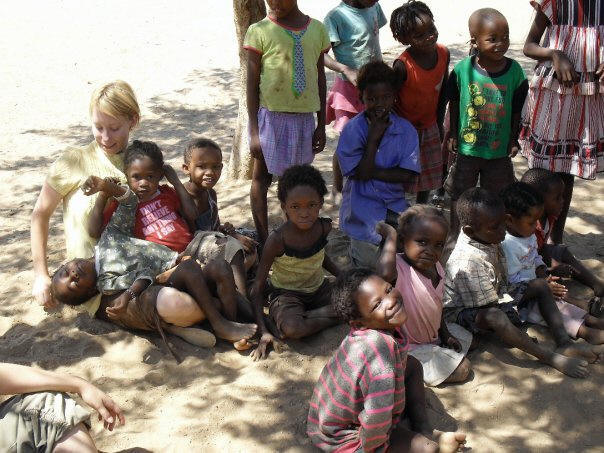 A lot of the children are not in school because it is too expensive.
The purpose of this webpage is to promote a fundraising to help Monica help and create a better future for the children of home of good hope. Providing better nutrition and education are two of the aims.
The initiative to this fundraising project is taken by Hannah Fisher Wadman, Caroline Johansson and Frida Nilsson, Gothenburg, Sweden in cooperation with Monica Imanga Windhoek, Namibia.